Frankincense & Myrrh Hand + Foot Balm Stick - NEW BIODEGRADABLE CONTAINER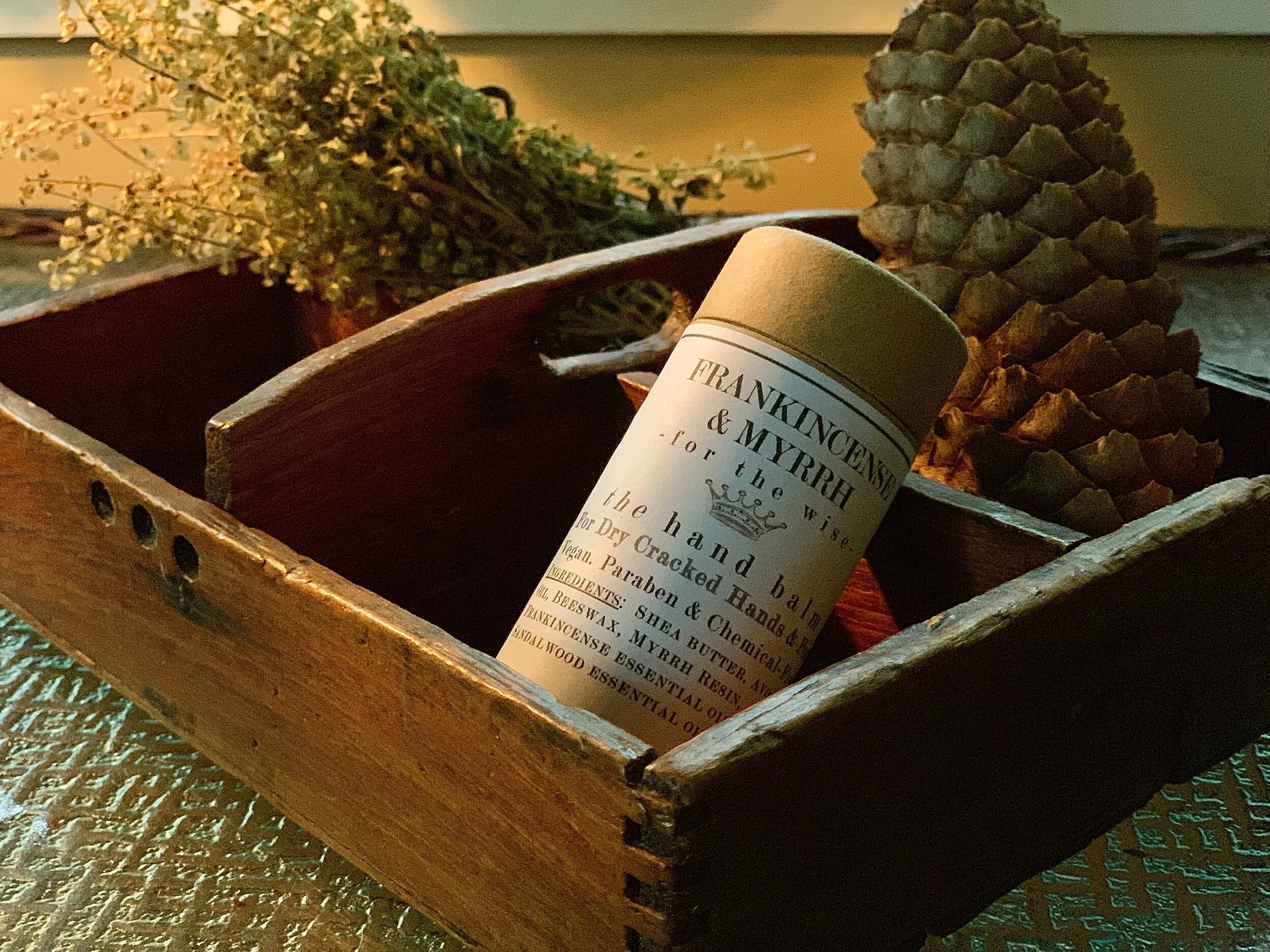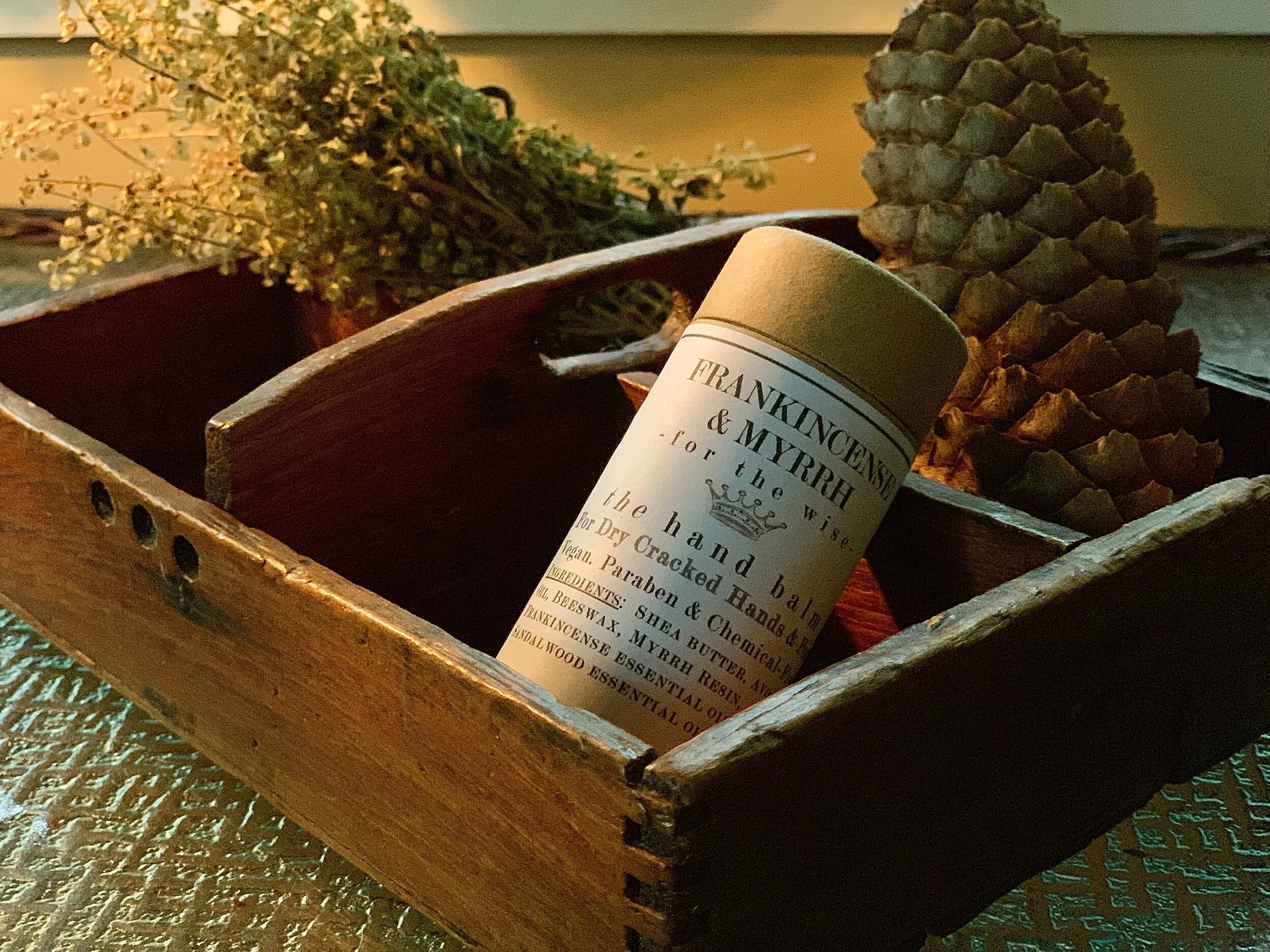 sale
Frankincense & Myrrh Hand + Foot Balm Stick - NEW BIODEGRADABLE CONTAINER
The three wise men knew what they were doing when they offered Frankincense & Myrrh as gifts so long ago! Now available in Earth-friendly biodegradable stick form, you can moisturize dry cracked hands and feet without resorting to animal-based or synthetic ingredients. This nutritive blend soaks into dry, cracked painful hands and feet immediately and hydrates even the most distressed skin in minutes.
Take this 3 ounce stick with you anywhere - moisturize on the train, in the car, or on the plane - don't worry about offending fellow passengers or your bedtime buddy; this blend has a very mild, earthy warm scent (thanks to sandalwood and other essential oils). The scent is not overpowering, overwhelming or offensive. Suitable for men and women (and children), this healing, succulent balm is a definite pleaser and even with frequent use, will last the typical customer about 1 year.
Frankincense essential oil & Myrrh resin have long been revered throughout history and prized for their healing properties. Splurge on this decadent, nutritive balm with none of the chemicals present in many skincare products today. Like all our products his Hand + Foot balm is free of parabens, synthetic fragrances, polyethylene glycols (PEG's), sulfates, phosphates, and all chemicals.
Enjoy in health wise one!
A note from Jennifer: 'In an effort to reduce the amount of plastic accumulating in our oceans, clogging waste streams and landfills, we are no longer providing this product in its previous plastic packaging. Every effort to convert all our products from plastic to biodegradable packaging is being made and will be released to our customers after additional field testing. We certainly appreciate your patience! Our goal at Organnica, Inc is to provide our customers with natural & effective, yet chemical-free products - we also feel strongly about providing products that protect our environment.'
Ingredients: shea butter, organic beeswax, avocado oil, frankincense essential oil, myrrh resin, sandalwood essential oil, geranium essential oil, jojoba oil.